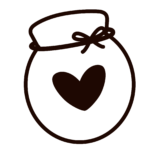 Donations can be made by downloading our donationware coloring book and adding a custom donation amount upon checkout. 
Cures of Colors nonprofit organization is in the process of applying for 501(c)(3) status. We understand that some donors may want to wait until we have cleared 501(c)(3) status. Any donations received during our pending application period may be treated as tax-deductible retroactive to the date of Cures of Colors' formation. 
If you'd like to be notified when we are a registered 501(c)(3) nonprofit, please Join Us using the form below to subscribe to our email for the latest updates!