2020 Reflection & Our Commitment to 2021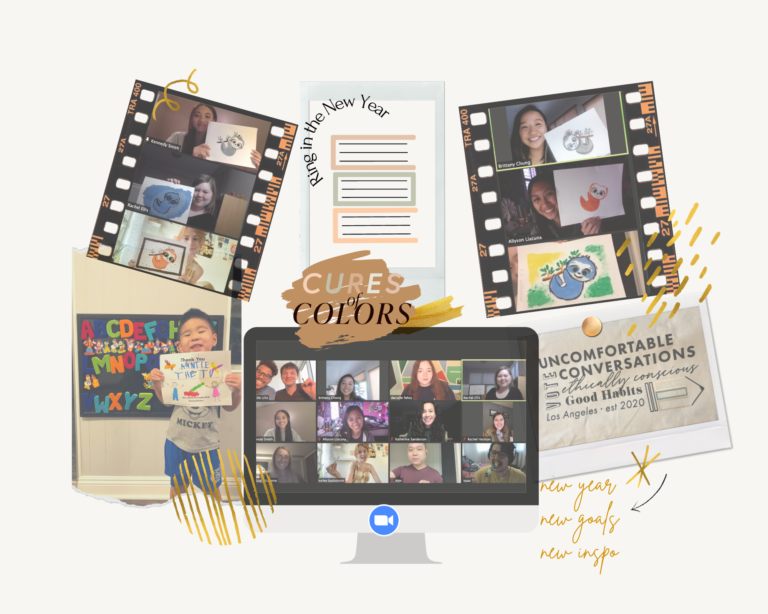 By: Brittany Chung, Cures of Colors Founder
January 25, 2021
Well, we made it to 2021. Normally, we wouldn't be saying it that way, but 2020 was like none other we've experienced before. I'm especially proud of all the parents who added new hats to their old wardrobe and took on the duties of a teacher, child care, coach, germ police, etc. You can even add that Project Manager hat to your collection, if your significant other was also working from home. Making sure your meetings don't overlap with someone else's is not an easy task. 

2020, a messy election year shaped by the coronavirus pandemic and demands for social justice in the Black Lives Matter movement, has put a spotlight on many aspects of our lives.
For a company emerging from such times, it was important for us to recognize how difficult it can be for parents to find ways to keep their children engaged and learning despite all of the added distractions and stressors of our no-longer-normal day-to-day lives. It probably doesn't seem like a "luxury" for those who have the luxury of working from home, and these added duties are even more challenging for those who don't.
It's easy to get caught up in the things we need to get done on a daily basis and forget about the time and attention we should be giving our children due to their uprooted lives. So, our main goal is to provide them with a creative outlet that sparks dialogue and keeps them engaged in the important topics that matter to us.
Despite so much doubt rising in the world around us, it has been inspiring to come together with such a motivating group of board members, nonprofit advisors, creative advisors, illustrators, writers, social media managers, web developer, marketing/PR committees, and professionals in education, child psychology and art.
Behind the scenes, we've made new partnerships with other nonprofits, and we've already begun collaborating on some very exciting new coloring books. This year, we'll be addressing some of the most important and difficult topics on our minds, and we cannot wait to share them with you.
Our website, social media, and products only show one side of us, but hopefully this message reminds you of the passionate people behind that content and the very real thoughts and fears we have, just like you. To all the parents, teachers, and children, we're here with you, and we're here for you.
2020 has taught us that it's those around us who help us get through the toughest times, and it's you— the Cures of Colors community—who keeps us growing. We want to thank you all from the bottom of our hearts, especially those who have generously contributed to the dream and purpose of our organization. Without you, none of this would have been possible.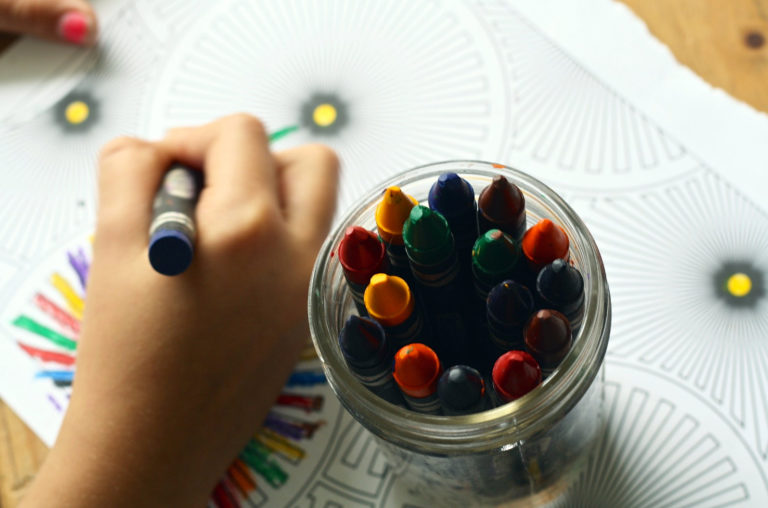 By: Esmee Morris
November 11, 2020
After much anticipation and hours of work from our dedicated team, Cures of Colors is live with our very first coloring books: Kids vs COVID-19 and Coloring Our Neighborhood, a conversational coloring book on family dynamics. 
In the earliest planning stages of Cures of Colors, the idea was always to use coloring books as conversation starters for kids. The narrative coloring books inform kids, in an age-appropriate manner, of the complex issues that shape our world. COVID-19 was a clear starting place. It has been consequential for people all over the globe and is not the easiest thing for any of us to wrap our minds around, let alone kids. We are so grateful to everyone who took the leap of faith by downloading the book and getting a taste of what Cures of Colors is all about. 
Next came Coloring our Neighborhood! Conversations across the country were sparked between children and their parents to discuss the ways in which families can be different from one another, but that all families are special. 
The response to the first two coloring books has been fantastic to witness and extremely encouraging as we move forward. Cures of Colors narrative coloring books have sparked conversation among families and entire kindergarten classes. The young artists reported enjoying the opportunity to learn and talk openly with one another. In one household, the conversation inspired a child to create a story of his own. If we've learned anything from this launch, it's that kids are not only capable of understanding these issues, but also that it can ignite their imagination in unexpected ways.
Don't take our word for it… here are a couple of the reviews. 
"Love this coloring book and organization! Such a fun and meaningful way to connect with our littles ones about the current environment and social issues. Thank you for creating this!"
 — Angela
"My boys (4 & 7) LOVE this coloring book. They have been coloring in their books every night and the activity pages have been a huge hit! It was such a great experience reading the story to them. They had great questions that I didn't even know were on their minds. I'm so thankful for having this tool to support me in teaching my kids kindness and opening up important conversations in a way that they can have fun with and actually understand."
Gratitude
Everyone deserves a big thank you and lots of treats this holiday season! 
To the people who chose to have a complex conversation with a child in their life this year, you are helping to shape a future generation that is empathetic, considerate and hopeful. Your service is immeasurable.
To all of the people who took a chance and downloaded or bought a coloring book from our website — you have helped to shape the organization that we are becoming. We started this process with a mission in mind to aid in the development of children, but in launching, we have grown, ourselves, because of you.
To our donors — your gift will be instrumental in changing childrens' lives and promoting an education in emotional intelligence. The effects of your donation will only grow with time as we expand as an organization. Our aspirations are boundless and we will work tirelessly to affect as many families across the nation as possible
To the Cures of Colors Team — You donated time, technical skills, creativity and a willingness to persevere through the joys and pains of growth! We are so proud of all that you have done and are confident that this is only the beginning. 
Moving Forward
The conversation doesn't stop here. Stay tuned on the Cures of Colors website and social channels for updates on holiday coloring surprises. Cures of Colors is a family and building this community is so important to us. 
Have photos or videos of your kids coloring in our books? Send them our way! Email info@curesofcolors.org for your child and their artwork to be featured on our website.
Welcome to Cures of Colors!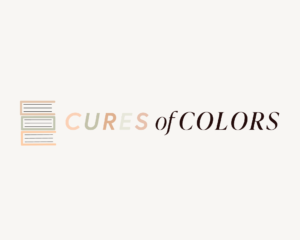 Introduction 
Welcome to Cures of Colors!
We are a team of passionate people collectively motivated by purposeful societal change and devoted to the creation of narrative coloring books that help put into perspective real-life concerns and social issues that occupy the minds of our children. Our coloring books provide a creative and age-appropriate medium for parents, caregivers and educators alike to connect with young minds on important, but oftentimes challenging, topics of conversation and to support them in their individual journeys of raising more compassionate, socially conscious future generations.
In the face of the COVID-19 pandemic and in the wake of the death of George Floyd, founder Brittany Chung was compelled to take action. She was acutely aware of the challenges faced by friends of hers raising children during this unprecedented world event. Cures of Colors was born as a means of communicating difficult issues to kids in an age-appropriate and inclusive manner. These narrative coloring books help to contextualize challenging subjects from a place of empathy, compassion and creativity. Our aim is to provide both an artistic outlet and a framework for grappling with everything from mental health and the stress of a pandemic to racial inequality and self-confidence.
Inspiration, Community and Acts of Service
The inspiration for Cures of Colors came from a couple of places. For one, Chung has had a particular affinity for resilient children ever since the beginning of her medical career when she worked in pediatric oncology. This inclination and admiration was reignited with the challenges faced by parents, teachers and educators this past year. Chung says, "I am specifically inspired by my best friend, the first mama in our group of girlfriends, who balances being a mom, wife, daughter, granddaughter, friend, and is also pregnant with her next child all while staying sane, being real and doing amazing during this time."
Community is central to the Cures of Colors philosophy. It's about unity and doing good in the hopes of impacting others to do the same. For Chung, community means "being able to support, inspire, uplift and empower one another through the good and the bad times."  It is in working through these narrative coloring books that families will be able to connect with one another and with all families across the country who are dealing with similar challenges. Through acts of service, we are able to foster a feeling of connectedness. Chung says, "I think the world needs more kind and compassionate people. Being able to do good will really reflect onto future generations and what they can use their voice for, what they want to advocate for and finding out what they're really passionate about."
Why coloring?
Brittany Chung chose coloring as a way to communicate her message not only because it was an activity that she enjoyed as a kid, but also because it caters to all age ranges, young and old, and because it is universal across all languages. Chung appreciates the way that coloring is a kid-friendly way of communicating narratives around difficult issues. Moreover, studies on the effects of color on children have shown a multitude of benefits. In addition to providing a creative outlet, color affects "mood, emotional wellbeing, productivity, learning and behavior" in children (Houzz.com). Vand visual stimulation positively influences "attention span and curiosity, while also improving memory, and nervous system development" (Houzz.com). 
In addition to color itself, Lemontree Book Co. (2019) states the act of coloring also has its own set of benefits including:
Language development

Motor skills 

Improved handwriting

Therapy and stress relief

Confidence and self esteem

Recognition and awareness

Creates self expression

Stimulates and enhances creativity

Quality time together

Learning to plan

Staying Grounded
Maintaining feelings of groundedness and balance is no easy feat in 2020. Brittany Chung attributes her ability to do so to structure and to the loved ones in her life. A byproduct of the pandemic was a more flexible work schedule and the elimination of a commute. For an individual like Chung who thrives on structure, creating a routine has been critical. The Cures of Colors founder makes time for herself every morning to exercise, whether it be yoga and stretching, breathing exercises or boxing sets. She also leans on her family, significant other and closest childhood girlfriends. With their support, Brittany, and by extension Cures of Colors, is able to thrive.